Sustainable Fashion: What You Need To Know And How You Can Reduce Your Impact
Photo credit: Recruit 2 Retail
Fast and affordable Fashion
Did you know that three in ten Aussies have thrown away clothing after wearing it just once?
Fashion is big business in Australia, with one in five of those polled (21%) estimating that they own over 100 garments (excluding underwear or accessories). Millennial's (those aged between 16 and 34) have the highest proportion of new clothing; 38% of millennial's say they have purchased at least half of the clothes that they own in the past year alone. Just 9% of baby boomers (those over 55) that say the same.        
The number of garments bought by the average shopper each year grew by 60% between 2000 and 2014 alone. With new lines added on a weekly basis, consumers no longer need to wait for the seasons to change to buy the latest trends.
On the the latest YouGov Omnibus research reveals the extent of clothes waste in Australia. It finds that three-quarters of Australian adults (75%) have thrown clothes away at some point in the past year and three in ten (30%) have thrown away more than ten items of clothing in the past year.
A similar proportion (24%) have thrown away an item of clothing after wearing it just once and, in the past year alone, one in six (16%) have thrown away at least three items that they've only worn once.
It also shows that 38% of millennial's have purchased at least half of the clothes that they own in the past 12 months.
This high consumption trend that has infiltrated the market has contributed to the highest rates of clothing waste that Australia has ever seen.
Photo Credit: Financial Times
What is Fast Fashion and how does this impact me?
The Fast Fashion industry is characterised by moderate globalisation. International trade is not applicable to the industry, as it is only considered at the manufacturing level. However, almost all stock sold by industry players is manufactured overseas, adding to globalisation. 
Foreign ownership also contributes to the industry's globalisation levels. Australian owned and operated companies include Cotton On and Fast Future Brands. However, several new players have entered the market over the past decade, increasing the industry's globalisation level. Additionally, major player Cotton On has opened outlets in South Africa, Brazil, Qatar and Saudi Arabia over the past five years.
Spanish company Inditex opened its first Zara store in Australia in April 2011. In April 2014, Swedish fast fashion giant H&M and Japanese Fast Retailing's brand Uniqlo entered the market within two weeks of each other, both in Melbourne's CBD. These companies have strong global brand recognition and their entry into Australia has been very popular with consumers. These three
Fast fashion retailers take trends straight from the latest runway shows, celebrities and social media, and make them available for mass consumption as quickly as possible at affordable prices. Industry players can respond to shifts in the market within just a few weeks. The industry's fast pace means that operators must have the ability to adapt their product range to current and emerging trends quickly and effectively.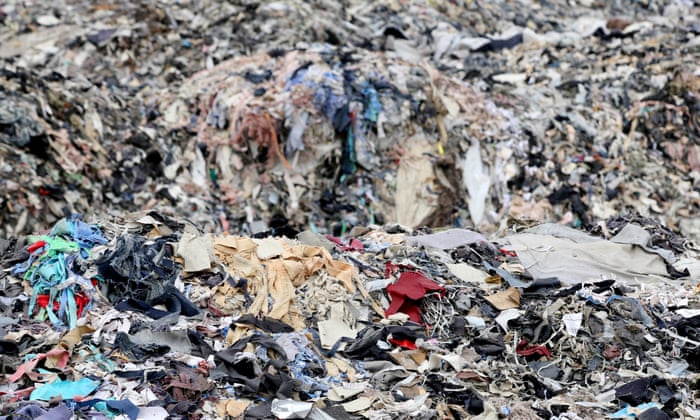 Photo credit: The Guardian
How can you reduce your Fast Fashion consumption?
Simply you can start by shopping pre-loved clothing. This doesn't necessarily mean you have to buy vintage clothing however it means you can do you part by buying the excess fashion bought by your peers.
Facebook Marketplace, Ebay and Carousell serve as great platforms to buy pre-loved items.
You can also pick up great bargains for Ex Designer Rentals.
You won't believe the designer garments you can find, tags still attached, for next to nothing and in fabulous condition.
You can also choose to shop more durable brands who have an emphasis on quality materials for durable and multiple wears. These of course do come at extra cost to their 'Fast Fashion' counterparts.
An affordable way you vastly reduce the impact of Fast Fashion by renting your outfits and reducing the number of items stuck and hoarded in your wardrobe.
Photo Credit: Marie Claire
How sustainable is the fashion hire market and how are they reducing Fast Fashion?
Fashion hire is on the rise. What was once an area saved for special occasions, dress hire is quickly growing to include everyday wear and maternity designer labels which is popular amongst consumers who may be reluctant to invest in expensive items they may not need for a long period such as the case in maternity wear or for those want to keep up with the ever changing trends.
"Of the 3.3 billion tons of CO2 equivalents generated by the apparel industry every year, the majority are emitted while making more clothes, clothes that mostly end up in landfills long before their useful lives are over. Reducing the impact of industry is the most challenging part of tackling climate change; sharing clothes through rental platforms presents a simple and obvious solution." Quoted Elle magazine in Oct 2019.
We are also making an impact with our dry cleaning solutions by ensuring our detergents are free from added fragrances and zeolites. We use a blend of mild cleaning agents and biodegradable detergents. We do not use (and never have) any halogenated cleaning solutions such as toxic Perchloroethylene.
Another benefit of the rental industry is their requirement for durable and reusable materials in their clothing which means designers will have to look to create clothing that is suitable for the market and more fragile clothing and 'fast fashion' will be avoided.
Written by MM
08.04.2020